No October is complete without a good Halloween movie binge-fest. Even if you're not into horror, the last few decades have offered plenty of spooky favorites to satisfy your craving for Halloween nostalgia.
1970s
In the aftermath of the Manson family killings, the midst of the Vietnam War, and the scandal of Watergate, the '70s were grim for Americans. Perhaps as a reflection of the pessimism of the decade's collective conscience, the 1970s saw a return to big-budget studio horror, producing no shortage of classics we're rediscovering today in the form of remakes (and reruns). Groovy, man.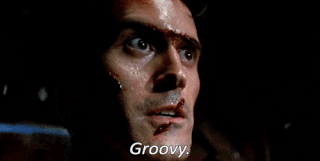 Carrie (1976) This Stephen King classic delivers a mega dose of supernatural revenge. When bullying goes too far and a group of popular girls is punished, outcast Carrie White ends up in a mean girl's crosshairs. But when she's pushed to the brink, Carrie uses her budding telekinetic powers to fight back.
Halloween (1978) The ultimate binge-worthy franchise for Hallow's Eve, John Carpenter's "Halloween" sets the stage for the slasher films of the next two decades. Murderer Michael Myers escapes from Smith's Grove sanitarium, where he was locked away at 6 years old for killing his sister on Halloween, and creates panic among locals when he begins killing area babysitters.
1980s
With new special effects technology bringing horror to life, the blockbuster hits of the 1980s are a serial slasher's playground. Delivering cult classics that turned into decades-spanning franchises, the '80s was an era of next-level gore and legendary villains.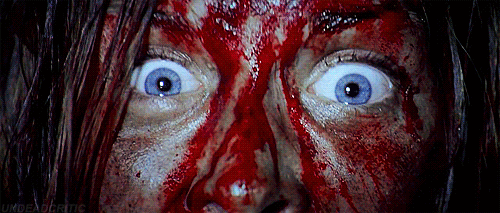 Friday the 13th (1980) Sex, teen drama and a crazed killer with mommy issues. Welcome to Camp Crystal Lake.
The Shining (1980) Another Stephen King adaptation, this psychological horror drama – complete with ghosts, a psychic kid and a serious case of cabin fever – will make you rethink your next hotel stay.
A Nightmare on Elm Street (1984) This classic '80s film is the stuff of nightmares, imagining a killer with a bladed leather glove that murders teens in their sleep. It's sure to keep you up for days.
Beetlejuice (1988) It's showtime! A Tim Burton fantasy-comedy, "Bee tlejuice" features a bewildered ghost couple who are no good at scares, an obnoxious poltergeist, and a young Winona Ryder in all her dark-and-misunderstood-teen glory.
1990s
After audiences grew numb to the over-the-top gore of the '80s, movie creators began turning toward intelligent psychological thrillers like "Silence of the Lambs" in attempts to strike a nerve with audiences.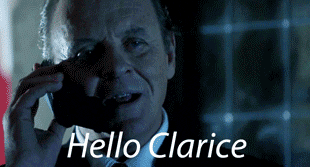 Scream (1999) If you think you know the rules of surviving a horror movie, think again. Directed by Wes Craven, this offbeat slasher film makes light of the serial killer clichés popularized by horror giants like "Halloween."
I Know What You Did Last Summer (1997) A cast chock full of '90s sweethearts including Jennifer Love Hewitt and Ryan Phillippe, a creepy stalker and a shocking secret that a group of teens will stop at nothing to keep hidden – what more could a girl ask for?
Halloweentown (1998) Embrace the kid in you with this Disney throwback about a young witch, a quaint village where magical creatures live in harmony, and a mystery that brings them together for a monstrous adventure.
Practical Magic (1998) Raised by their eccentric aunts in a small town where they are outcasts, sister witches Sally and Gillian are used to life on the fringe. But when a family curse threatens those they hold dear, they must choose between letting outsiders into their world or pay.
2000s
Catastrophic horror defined the genre in the 2000s, scaring viewers with the fatalism of franchises like "Final Destination" and "28 Days Later." Still, there were a few nods to more classic frights that succeeded in this decade.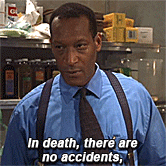 The Grudge (2004) This supernatural horror film is a remake of the 2002 Japanese film, "Ju-on: The Grudge." Sarah Michelle Geller plays a nurse haunted by restless spirits who died violent deaths in the house of one of her patients.
The Texas Chainsaw Massacre (2003) Premiering three decades after the original, this remake of the 1974 thriller is worth the wait. When a group of friends pick up a hitchhiker in need of help, they soon find what she's running from is a monstrous degenerate whose family has a taste for flesh.
The Ruins (2008) Following a group of Mexican tourists who find more than they bargained for when they visit the ruins of a Mayan temple in search of a missing acquaintance, "The Ruins" is sure to get under your skin and stay there.
Amber Gaudet can be reached at agaudet@twu.edu.
Featured Image courtesy of Dazed Digital